Thanks for visiting this page. It has some of the very best links on the internet for helping in your daily devotion. I hope that you will use them wisely. If you are a non-christian as well as a christian God created you for himself and wants to have an intimate relationship with you. Let him in to your heart. He is the only way to your peace and contentment in this life that so many of us are trying to fill with something else.

I you have any comments or suggestions please send me an e-mail at ladomirak@webtv.net or sign the guestbook at the bottom of the page.

We have a family page under construction. If you would like to visit it just click below.
BENNY'S PAGE


updated 12/05/98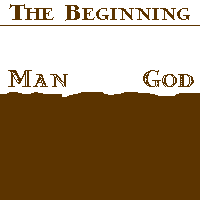 REJOICE ALWAYS;
PRAY WITHOUT CEASING;
IN EVERYTHING GIVE THANKS;
FOR THIS IS GOD'S WILL
FOR YOU IN CHRIST JESUS.
1 Thessalonians 5:16-18


The bible teaching ministry of Dr. Charles Stanley, senior pastor of the First Baptist Church of Atlanta, Georgia. IN TOUCH reaches the world through television, radio, magazines, and the world wide web to provide solid biblical teaching for today's issues.

Devotional's

Monthly Magazine Articles

Leading Others to Christ

Real Audio Messages

Bible Studies

What The Bible Says About...

God's Promises

AND WITHOUT FAITH IT IS IMPOSSIBLE TO PLEASE HIM, FOR HE WHO COMES TO GOD MUST BELIEVE THAT HE IS, AND THAT HE IS A REWARDER OF THOSE WHO SEEK HIM.
Hebrews 11:6

MONDAY
"SPIRITUAL SHORTSIGHTEDNESS"

God places boundary lines in our lives, not to keep us from enjoying life, but to protect us.

Read: Proverbs 6:16-19

      In the above verses in Proverbs, the Lord lists six things He "hates:" haughty eyes, a lying tongue, hands that shed innocent blood, a heart that devises wicked plans, feet that run rapidly to evil, a false witness, and a person who spreads strife. The seventh one He includes also as an abomination.
     Each of these testifies to the fleshly nature that was ours before we came to know Jesus as Savior and Lord. Many times we don't know how to handle this side of our lives. As believers, our sins have been forgiven. Still there are times when we return to our old way of thinking.      When this happens, go to God in prayer and ask Him to speak His Word of truth to your mind and heart. This is how you can build discernment into your life. Godly wisdom does not come overnight. It must be cultivated. When the author of Proverbs wrote, "Feet that run rapidly to evil," he was writing about a lack of true spiritual discernment.
     Esau sold his birthright to Jacob for a bowl of soup. He was spiritually shortsighted and his feet rushed to evil. Here is an excellent rule to follow: do not make any decisions when you are too hungry, angry, lonely, or tired. When situations come that demand immediate action, refuse to rush to satisfy your flesh. Allow God to control your appetite, and you will mature spiritually in every way.

AND THIS IS THE TESTIMONY: GOD HAS GIVEN US ETERNAL LIFE, AND THIS LIFE IS IN HIS SON. HE WHO HAS THE SON HAS LIFE; HE WHO DOES NOT HAVE THE SON OF GOD DOES NOT HAVE LIFE.
1 John 5:11,12


---

Warren Baptist Church
The bible teaching ministry of Dr. Frank Page, pastor of Warren Baptist Church of Augusta, Georgia. Warren Baptist is oriented to helping its members as well as reaching out to the community and to the world, helping people with their needs as well as spreadng the gospel.
Warren Baptist Church Index
Prayer Requests
Weekly Sermons from 1998
The Best on the Web
Bible Study Tools on Goshen
World Wide Bible Study
Audio Bible Online
Christian Radio In Real Audio
Christian Search Engines
Joyce Meyer, 700 Club
Bible Minute
Back to the Bible
Finding God - Where Do I Start
(For non-christians and new christians)
10 First Steps for the New Christian
Our Daily Bread
My Utmost For His Highest
Daily Wisdom
Verse a day - by e-mail
Promises(A daily guide to supernatural living)
Words of Hope
Today's Verse from God's Word
.
"Giving New Life" edited by Ron Casalino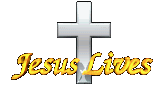 MEDITATION
Get still before God and fix your thoughts on Him

Recall the goodness of God
Review your past(what you were before and also remembering what prayers that God has answered).

Reflect on Him
His goodness, greatness, grace, infinite in power, absolute in faithfulness.

Remember God's Promises
.
"God's Great and Precious Promises"


Make your requests to God

Submit your will to God's answer
Ask God to remove any pride from your heart.
Ask God to help you in your unbelief
of hearing from Him.
Pray again that he will keep your mind
open, unclouded and uncluttered.

Then sit before the Lord


SOME THOUGHTS TO PONDER
I know in my own personal life that it is very tough to meditate with all the things distracting us. We need Jesus and we need to fix our mind on Him. Don't wait until you are just tired and about to drop to do this. Pick a time when you feel you can give him all of you. No radio's, television, just plain silence. You need to pick a time that will work for you. In the morning or evening. In your car or outside looking at the stars. Whatever works best for you.

It is clear to me that this is one of the most important things we must learn to do. Many of us want to live in God's power but we lack in our time with meditation. So in the coming week I want you to decide if this is an area of your devotion to the Lord that you need some work on and then make a decision to meditate on Him and His Word.

---
FORGIVENESS AS DEMONSTRATED
BY JOSEPH

GENESIS 45:17-20
Bible Text
17 Pharaoh said to Joseph, "Tell your brothers to load their pack animals and return quickly to their homes in Canaan. 18 Tell them to bring your father and all of their families, and to come here to Egypt to live. Tell them, 'Pharaoh will assign to you the very best territory in the land of Egypt. You will live off the fat of the land!' 19 And tell your brothers to take wagons from Egypt to carry their wives and little ones and to bring your father here. 20 Don't worry about your belongings, for the best of all the land of Egypt is yours."

Life Application Note 45:17-20

Joseph was rejected, kidnapped, enslaved, and imprisoned. Although his brothers had been unfaithful to him, he graciously forgave them and shared his prosperity. Joseph demonstrated how God forgives us and showers us with goodness even though we have sinned against him. The same forgiveness and blessings are ours if we ask for them.


---
back to the top
---
ladomirak@webtv.net

Sign My Guestbook
View My Guestbook